Each process involves a team of highly trained workers, many of whom have worked in the factory for more than a decade. However, their training can be intense. "If they're still here after the first month, they're usually here for life," says Skip Horween, president of Horween Leather Co.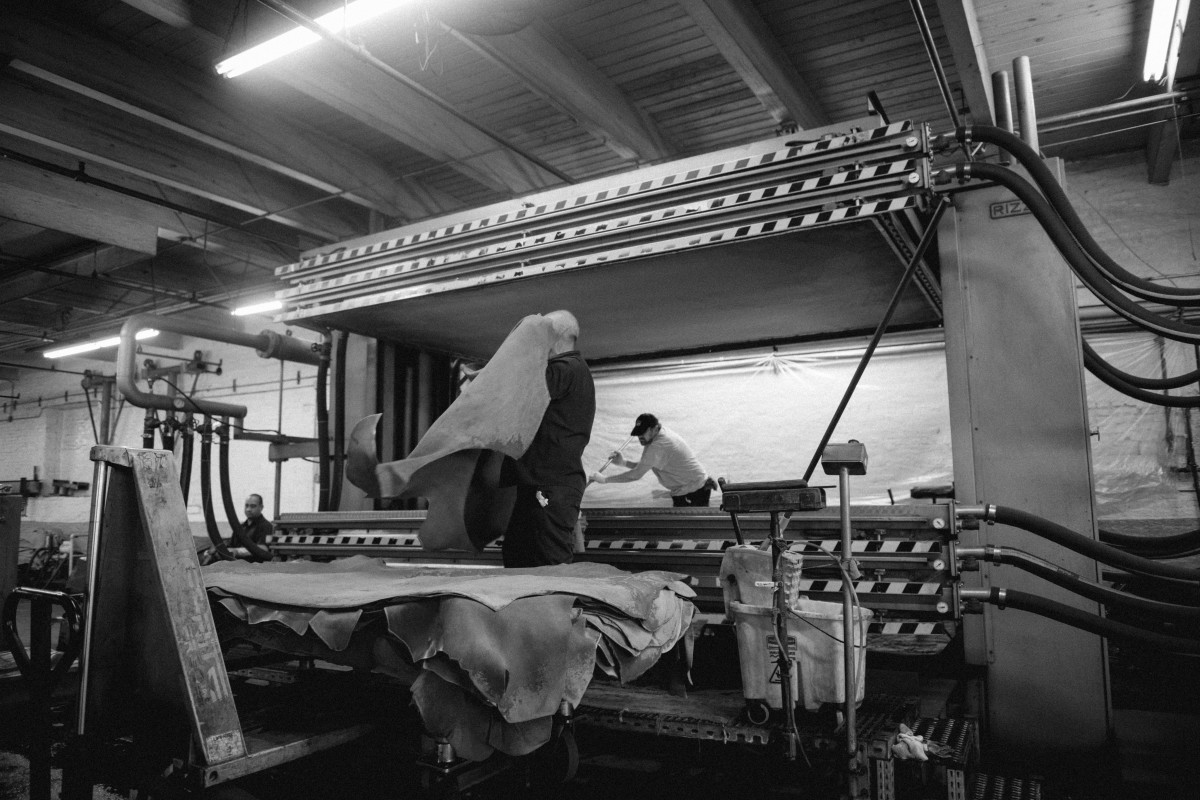 Employees lay the recently tanned hides onto a giant, multilevel dryer before inspection.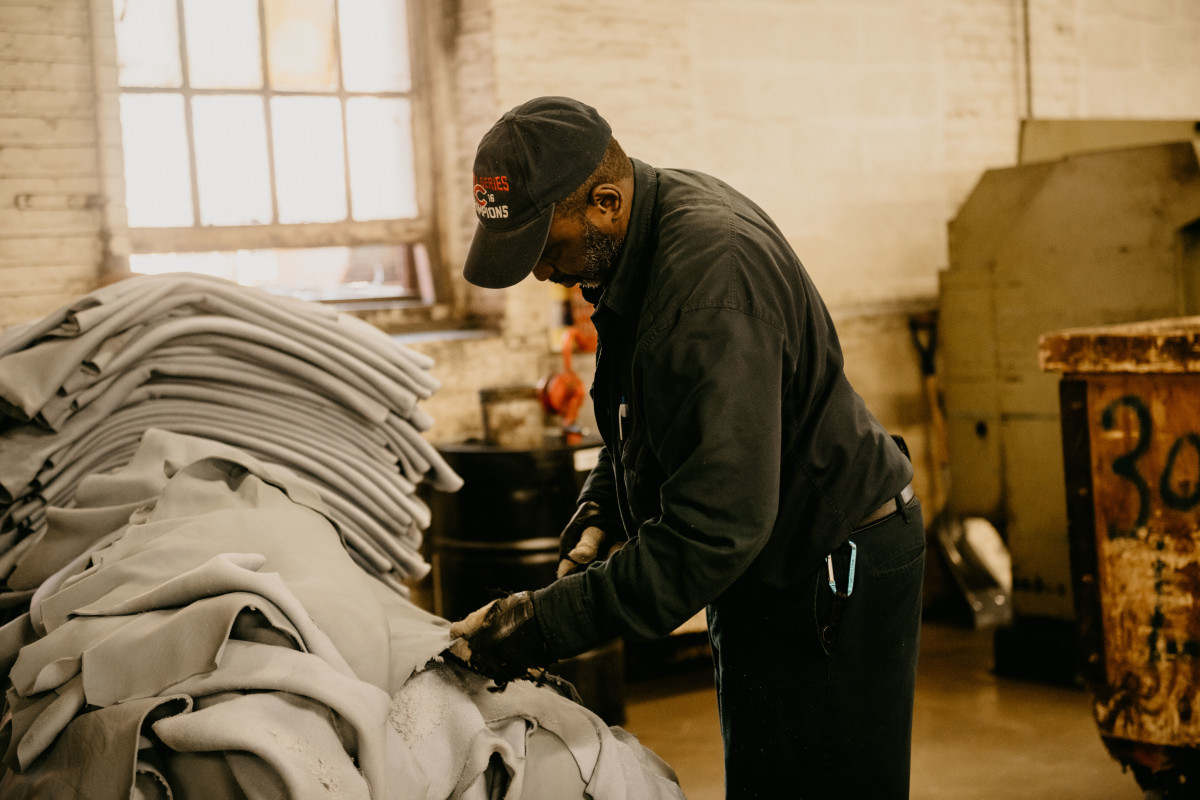 Above, the hides—which appear blue from the chrome cocktail—are measured for thickness and later sorted to be made into different products, from wallets to footwear to balls for every kind of sport.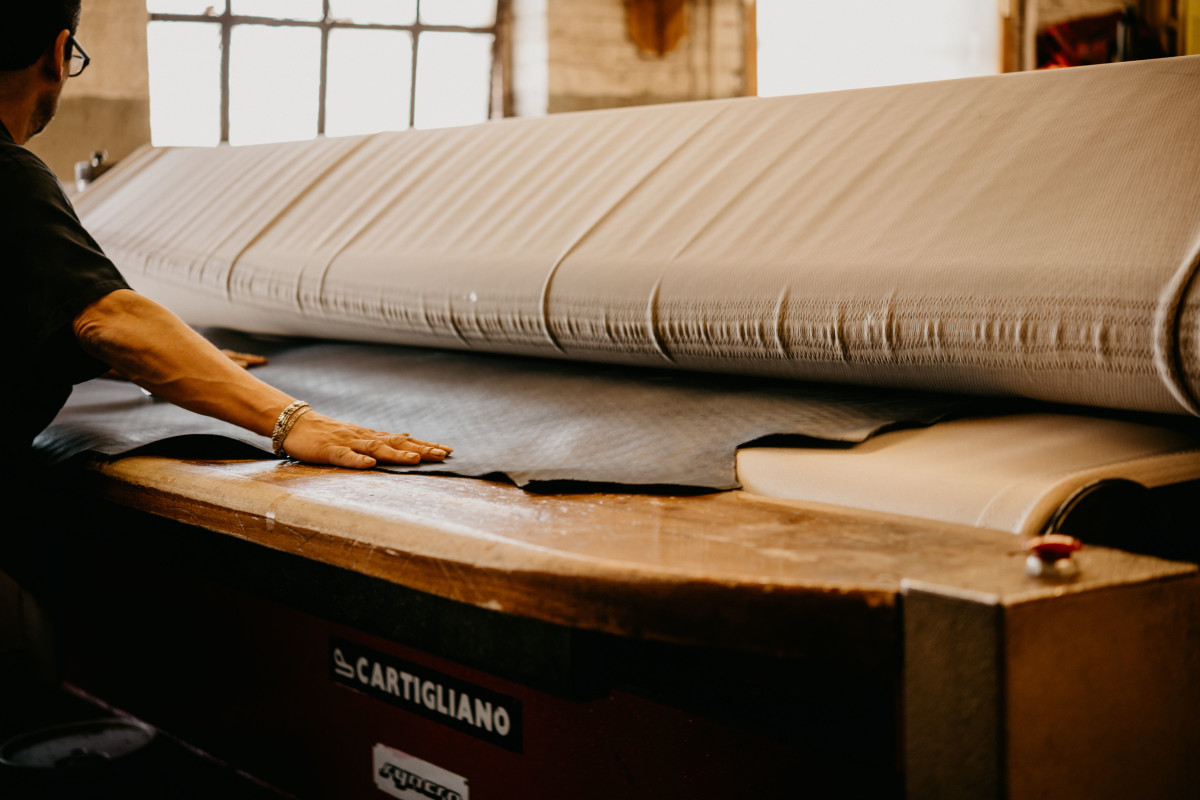 This "staking" machine prods the leather with pins that move up and down to gauge the leather's firmness, which ultimately decides which product it will be used to create.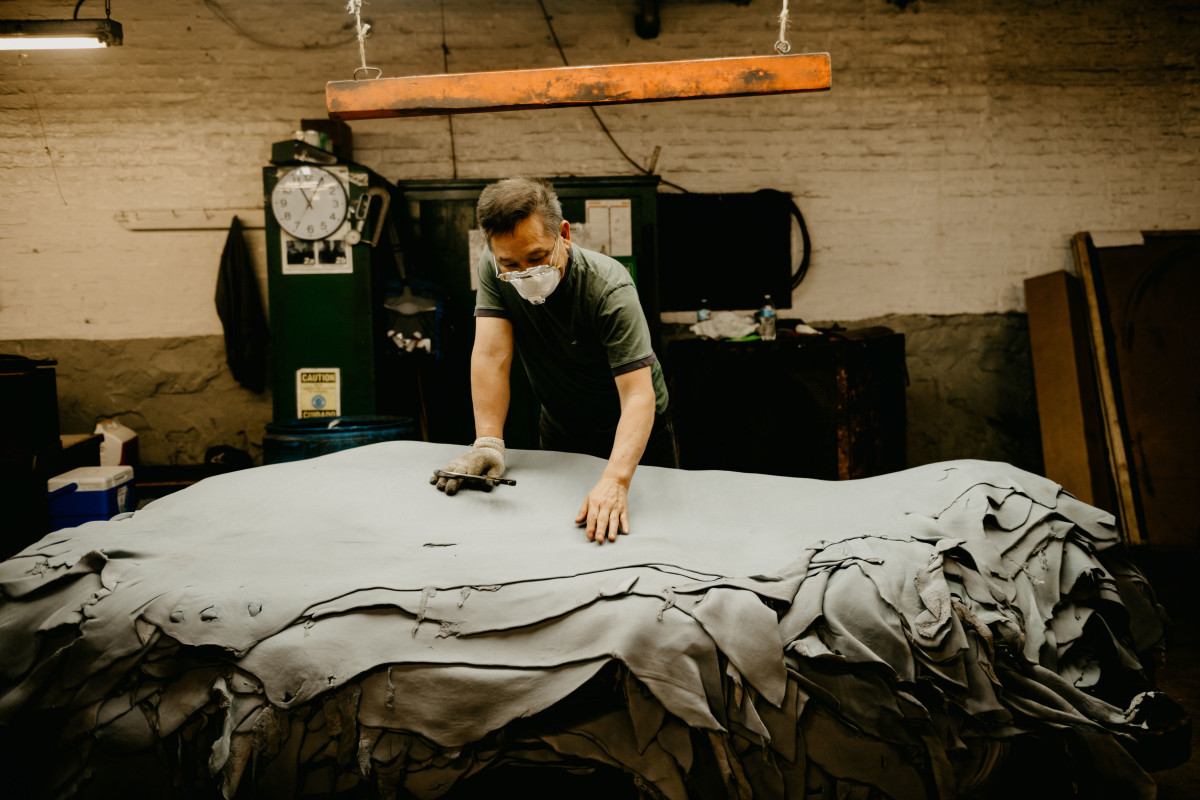 Here, a worker inspects the leathers for holes and blemishes, which determine the grade of the leather. It's then separated and moved onto processing.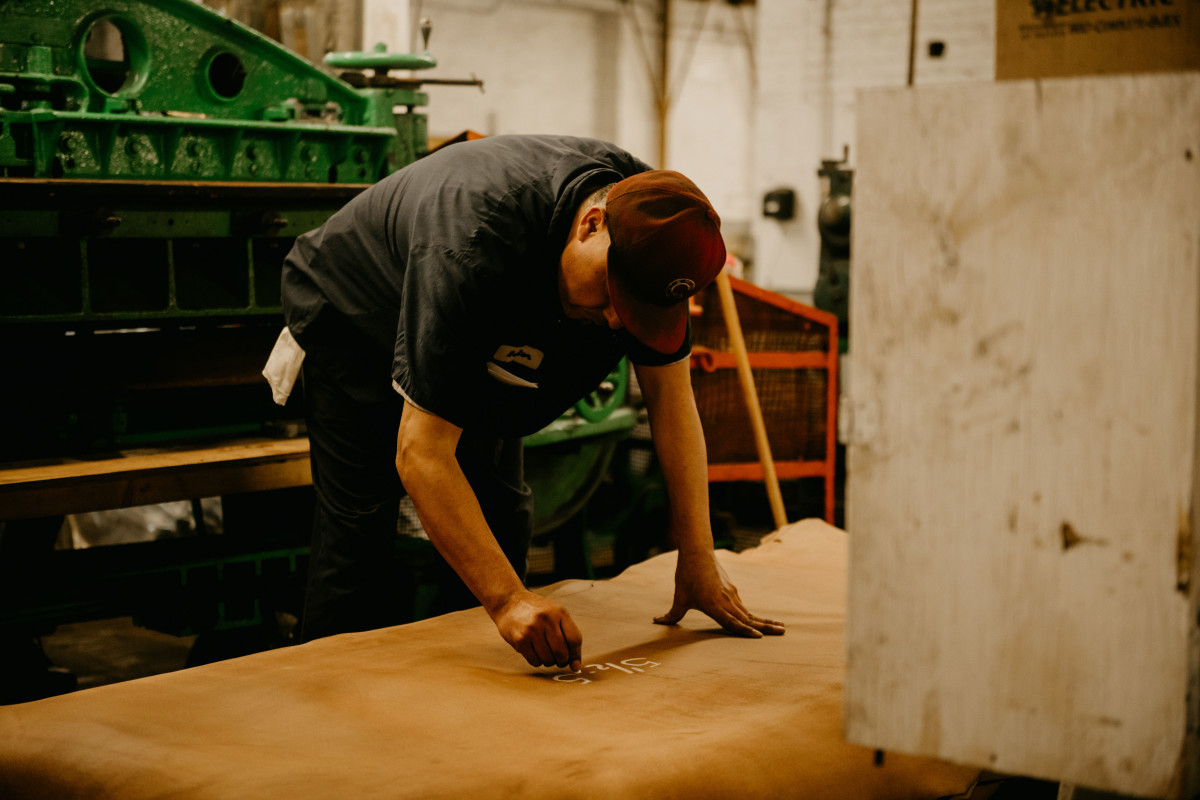 Another worker marks each leather to determine where in the factory it will go next.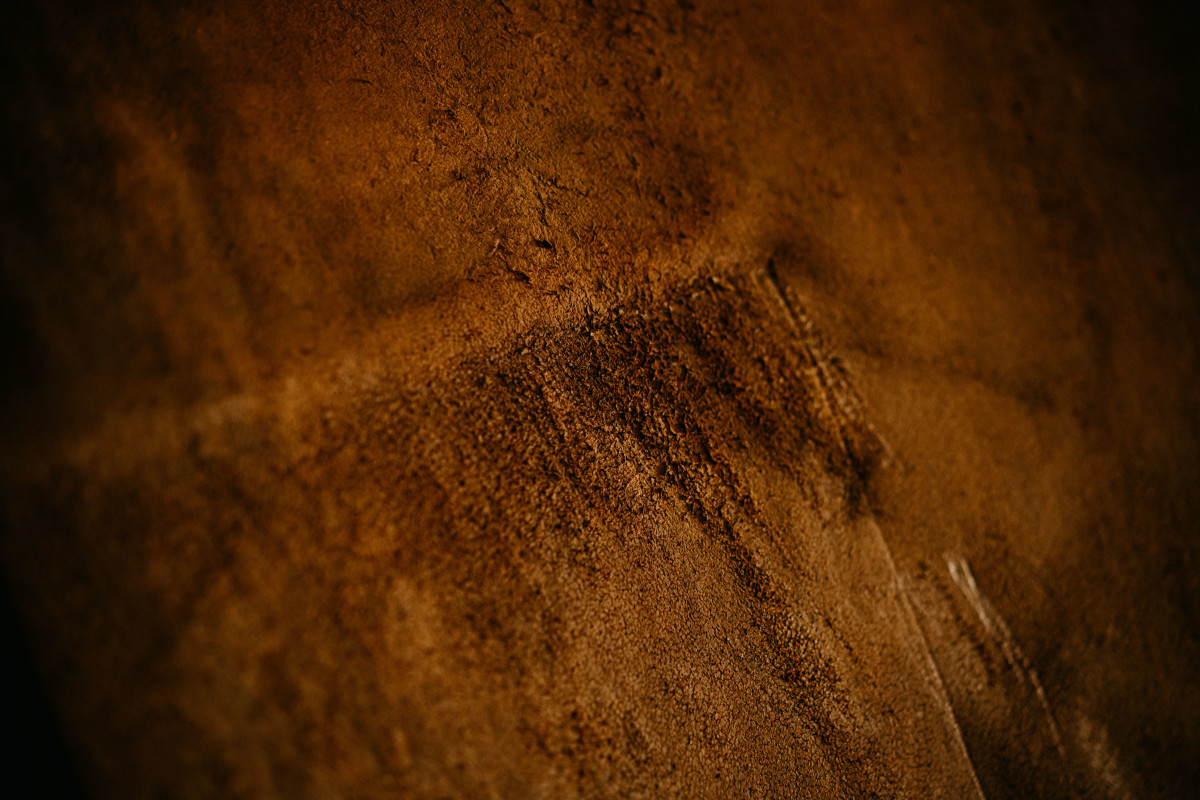 The factory also makes various suede and nubuck leathers using the inside of the leather, which is easier to process than traditional leathers because of its exposed "nap" or texture.