"We were losing because the fight had nothing to do with data," McKibben says. "The fight had to do with money and power."
With that in mind, McKibben and a handful of Middlebury students co-founded 350.org in 2008, in hopes of countering the fossil-fuel industry's efforts to influence policy and block clean-energy initiatives. The organization worked with ranchers and Native American activists to protest the Keystone Pipeline; in 2015, it helped persuade the Obama administration to kill the project. (President Trump later reversed the decision.) Then, in 2016, 350.org organized a peaceful, 30,000-plus-person worldwide protest of fossil-fuel projects, one of the largest-ever acts of civil disobedience focused on climate change.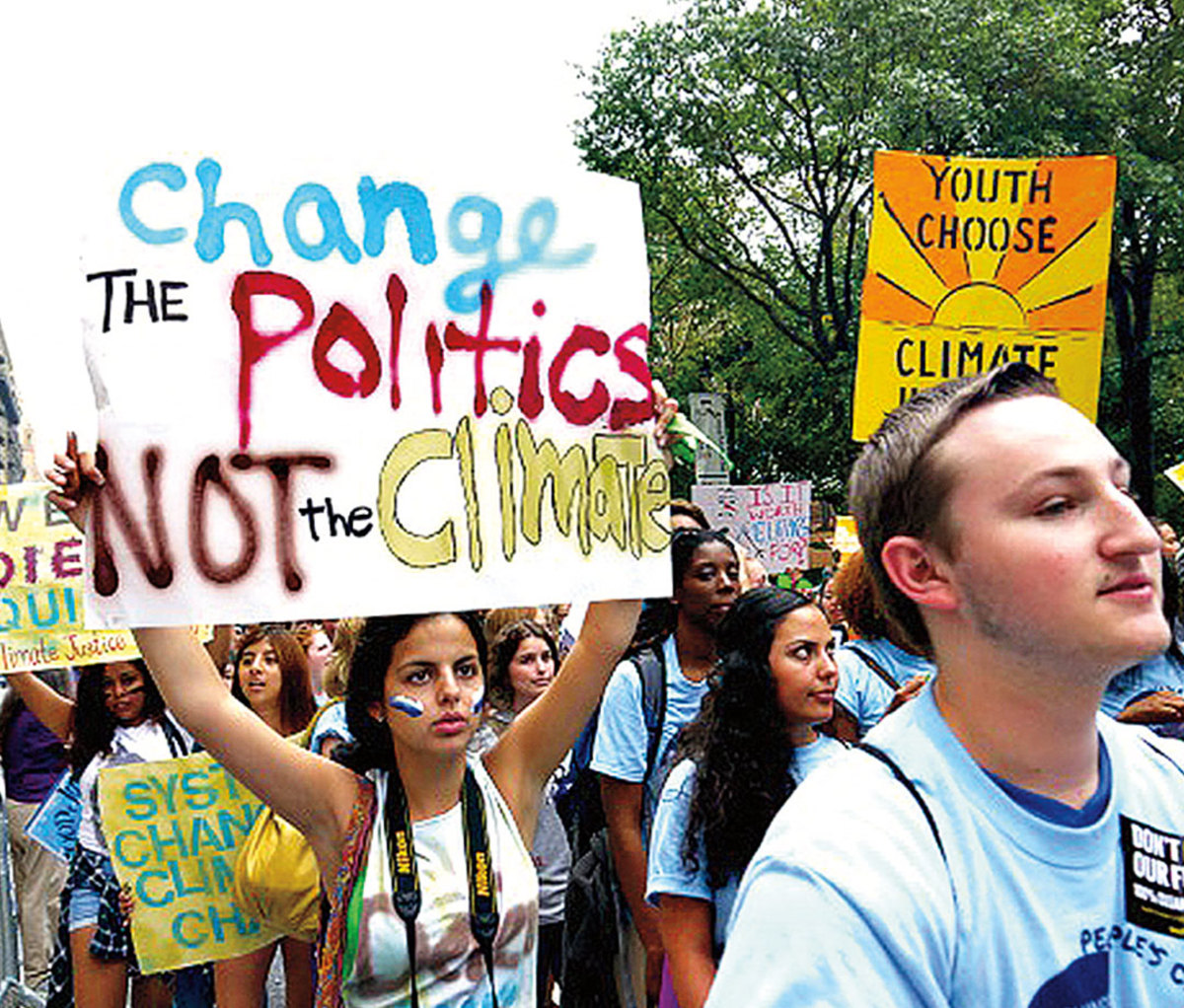 The success of these demonstrations earned McKibben no shortage of foes. In 2018, The Guardian unearthed files showing that the FBI had surveilled 350.org and McKibben on suspicions of domestic terrorism. "That didn't surprise me, given the history of the FBI," McKibben says. The feds, in fact, are far less a concern to him than the climate-change deniers who have photographed him and his family sitting in church, grocery shopping, and waiting at the airport, posting the images online afterward. Death threats are also frequent. Message-board commenters have suggested that he be shot, and have posted his address. McKibben deletes most of the threatening emails he gets but has shared alarming ones with the police.
EVEN IF WE DO EVERYTHING RIGHT FROM THIS POINT ON, IT'S GOING TO TAKE LUCK TO GET OUT OF THIS.
Still, McKibben has faith in humanity. "It doesn't seem OK to give up on human beings," he says. He has recently shifted into an advisory role at 350.org, which today has a staff of hundreds, and is banking on young activists to help mitigate climate change. "Bill has educated so many people who share his vision, and these leaders are leading now," says the activist and author Naomi Klein. "I think that's all he really wanted. He didn't want to be a climate star; he's happiest when he's skiing or canoeing."
With the lodge shutting down for the day, McKibben decides not to dawdle any longer. He'll ski again soon anyway: In a few weeks, he's heading to Minnesota to protest a pipeline, by skiing part of the proposed route. He knows the road ahead of him and other environmentalists is daunting, but he tries to keep the issue in perspective. "My grandparents' generation had to go kill people and get killed to stop fascism in Europe," he says. "You don't have to do that to stop climate change. You can join some demonstrations, and maybe at worst you have to go to jail for a few days." Jail isn't fun, but it's not the end of the world: "The end of the world is the end of the world—that's why we do it."